JAPAN @ CMJ 2010 is on Wed, Oct. 20 at Bowery Poetry Club.
http://www.newyork-tokyo.com/
Featuring BOOM BOOM SATELLITES (BBS) and ZAMZA, this is a special night
that CMJ and New York – Tokyo have put together.
CMJ badge holders will enjoy the whole night for free and only $10 for
those without.
JAPAN @ CMJ 2010
WEDNESDAY, OCTOBER 20th
Bowery Poetry Club
308 Bowery
NYC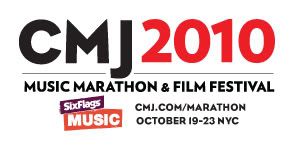 CMJ 2010
http://cmj2010.com/
ZAMZA
http://www.zamza.us/
BOOM BOOM SATELLITES
http://www.bbs-net.com/
Download: Kick It Out from their latest album "OVER AND OVER"
Boom Boom Satellites - Kick It Out by buzzbands