Sputniko!
http://www.myspace.com/sputnikomusic
Sputniko! (Hiromi Ozaki) is an experimental cyber pop musician and performance artist based in London and Tokyo.
She has composed music since 2006, collaborating with artists such as film composer Taro Nijikama (Shiranui/360°records) and DJ Codomo (Kiiiiiii producer). Sputniko!'s music is highly acclaimed (and also hated!) for its catchy and upbeat tunes which playfully critique the post-modern society.
Sputniko! - I Remember You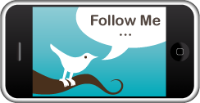 Follow Jpoplover on Twitter
http://twitter.com/jpoplover