Next Music From Tokyo Vol 2 Free Sampler
http://www.hearjapan.com/store/album_info/Next_Music_from_Tokyo_Vol_2_Free_Sampler
Digital music store for japanese indies in Yokohama; HearJapan is proud to once again partner with North America's premier Japanese music tour Next Music from Tokyo and bring you more free music!
It's only been six months since the first ground-breaking tour from Next Music from Tokyo and yet they are already back for a follow-up! NMFT is one of very very few tours dedicated to bringing the best modern music from Japan to North America in one massive package.
sgt. - Apollo Program
This time around the tour features indie rock, post-rock, cutting edge hip-hop and shoegaze from some of the biggest and best that Japan has to offer. The bands are also part of the HearJapan catalog. MASS OF THE FERMENTING DREGS, sgt., uhnellys and susquatch will be roving across Canada from October 14th to the 19th, hitting Vancouver, Toronto and Montreal. This is great news not only for Japanese music fans, but for fans of intense new music all around the world!
HearJapan is excited to once again offer up a free and exclusive look into what audiences can expect when these bands hit the stage. Next Music from Tokyo Vol. 2 features 5 free tracks from the bands. Check out the album listing for all the tour details and, of course, to download all of the free tracks. You will not be disappointed!
Susquatch - Ghost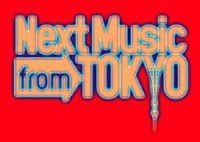 http://www.nextmusicfromtokyo.com/