thanks to everyone for checking Jpoplover blog and enjoying jpop awesome songs! Keep it up if you didn't get around to it. today jpoplover picks some feeling good songs up from indies music scene. ARIGATOH.
SpecialThanks - NO NAME SONG from 2nd mini album SEVEN SHOWERS
SpecialThanks (Rock / Punk) melodic pop punk band from Nagoya...
http://www.myspace.com/specialthanks777
sleepy.ab - aquarium
sleepy.ab (Rock / Shoegaze / Electronica) dreamy band from Sapporo
http://jp.myspace.com/sleepyab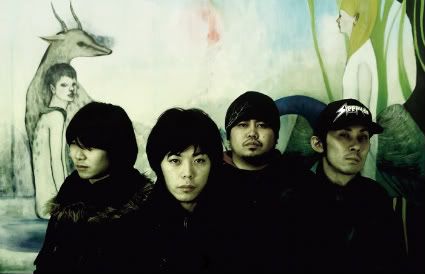 neco nemuru - ENGAWA DE DANCEHALL , funny animation video from the album EVEN KICK SOY SAUCE
neco nemuru (Disco House / Punk)
http://www.myspace.com/neconemuru
REAL' - Usotsuki
http://www.masterboot.jp/real/