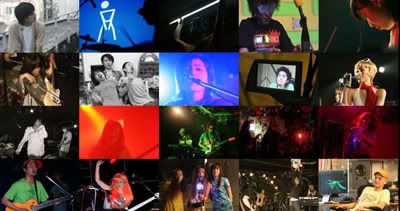 Craig-san for
tokyo gig guide
introduces a documentary movie about the Tokyo underground music scene called Live From Tokyo. so many japanese rock bands seem to be featured there. Recently and Finally its trailer is up on their site.
jpoplover hopes it will descrive Tokyo's underground music culture and lifestyle well....
Live From Tokyo
http://www.livefromtokyo.net/
Live From Tokyo Trailer
from
Lewis Rapkin
on
Vimeo
.
Featuring: d.v.d, Kuruucrew, Shugo Tokumaru, Nisennenmondai, Tenniscoats + Secai, The Lady Spade, Makoto Oshiro, Optrum, Muneomi Senji, PARA, Sajjanu, Sexy-Synthesizer, Shintaro Miyazaki, Akinori Yamasaki, Marble Sheep, DMBQ, Suishou no Fune, Tokyo Pinsalocks, Plugdead + Yudaya Jazz, Zoobombs, Samm Bennett, Haruna Ito, W. David Marx, Stan Eberlein, Cal Lyall, Kelly Churko, Craig Exton, Kenichi Fumoto, The Muzenji Monk, Taguchi Fumihito, Jennifer Matsue, Yucca, Moja, Tayutau, My Pal Foot Foot, Elevation, Henrytennis, Mahiruno, Uhnellys, The Fadeaways and more...