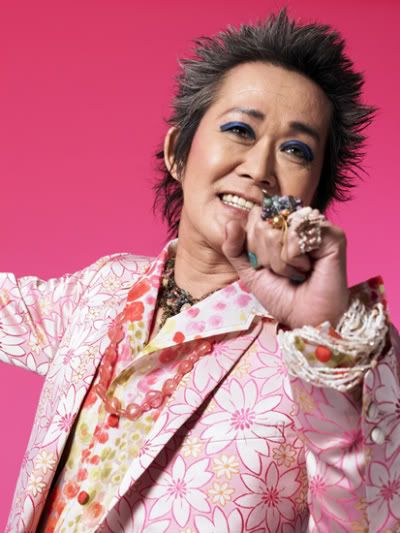 Japanese Rocker Kiyoshiro Imawano, leader of the groundbreaking band RC Succession and later a solo act, has died in Tokyo at 58. He succumbed to lymphatic cancer early Saturday morning.
The Timers - Daydream believer
RC Succession started as a Ventures cover band in 1966 but moved on to be one of the leading rock bands in Japan with their 1972 hit record "Shoki no RC Succession." From that time the act was a staple of the Japanese rock scene and they also received international attention. In 1982 RC Succession took part in the high-profile "The Day of R&B" festival at which Chuck Berry headlined.
Unusual for Japan, Imawano was active politically and recorded anti-nuclear tracks as well as spoke out against war and for Tibetan freedom.
In his later years Imawano performed under his own name and was a favorite at the industry-leading Fuji Rock Festival. He appeared at the festival, which started in 1997, in 1998, 1999, 2002, 2004 and 2005.
Imawano was diagnosed with cancer of the larynx in July 2006 and admitted to hospital. After treatment, he held a comeback concert at Tokyo's Budokan in February 2008. However, in July of the same year, it was confirmed that the cancer had spread to one of his pelvic bones, and Imawano was forced to put his career on hold to undergo radiation therapy.
Slow Ballad