JPOPLOVER.net launches for JPOP + JROCK Lovers oversea.
http://jpoplover.net/
JPOPLOVER.net 's purpose is mainly to introduce JPOP /
JROCK songs of highly potential that are available at
iTunes music store worldwide. Most of Tracks are under
the copyrights control of Hipland Music publishing company.
JPOPLOVER.net hopes music has no boundary and Music fan
on the planet actually listen to and enjoy J-POP, J-ROCK
music.
Repartry for Hipland Music publishing company are LITE,
Bump of Chicken, EGO WRAPPIN', Sakanaction, Gontiti for
example.
JPOPLOVER.net also has music blog embedding YouTube.
http://jpoplovernet.blogspot.com/
If anyone have some interests in Japanese music scene and culture,
(Shibuya Shinjuku Otaku Anime Hentai JPOP) come to watch
JPOPs JROCKs!!
#JPOPLOVER.net supports social networking websites + web2.0
JPOPLOVER.net Twitter (Follow me!)
http://twitter.com/jpoplover
JPOPLOVER.net myspace
http://www.myspace.com/jpoplovernet
JPOPLOVER.net facebook
http://www.facebook.com/people/Jpoplover-Net/1379906183
|| JPOPLOVER.net / contact information ||
post Email message to jpoplovernet[atmark]gmail.com
-------------------------------------------------------
and more, JPOPLOVER.net shows Release information.
"LITE - Live in New York"
http://itunes.com/lite
LITE (JPOP, J-ROCK) Tokyo-based instrumental Rock Band;
LITE had US Live Tour with Mike Watt &The Missingmen
performing "Contemporary Disease" at the Mercury
Lounge in New York last Friday, May 8th.
LITE / Contemporary Disease [Live at The Mercury Lounge]
http://www.youtube.com/watch?v=4XzNZBO3BgI
The band come back to Japan and just release another
digital only live EP called "Live in New York" on 15th
May 2009. The EP got to be available worldwide via iTunes.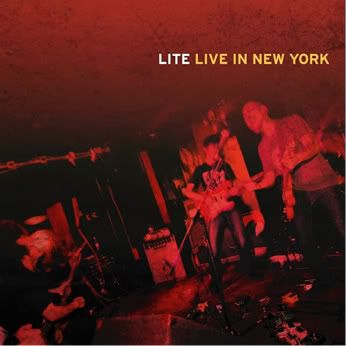 http://itunes.com/lite
LITE - Live in New York
# Track List
M1. Human Gift
M2. Tomorrow
M3. Past Three Days
M4. Infinit Mirror
M5. Contemporary Disease
Recorded at The Mercury Lounge, New York, US(2009.05.08)
Photo set of LITE at North Star Bar, Philadelphia