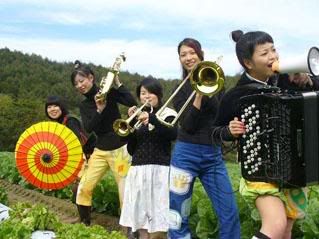 Minority Orchestra
http://minority-orche.jpn.org/
Minority Orchestra is an odd gypsy band of five girls from Japan! The minority orchestra plays the gypsy and Klezmer Music. It is original.
Minority Orchestra plays in the Farm.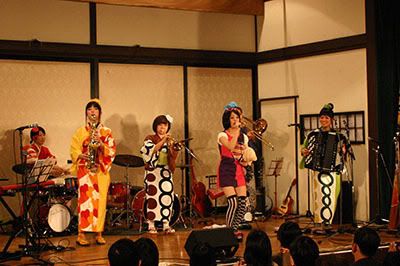 Koharu (accordion)
Born in 1988 on November 21. Her mother had a difficult delivery because Koharu was born with and accordion. At the age of 7, her eyes and a circus accordionist's eyes were met and she immediately decided to be a professional accordionist. Santa Clause brought her an accordion as she had wished for and from then her life and an accordionist has started. Established a Gypsy band, "Minority Orchestra". Acquired the license of "Heaven Artist" for musical division in 2006. Performance is held everyday at restaurants, cafes, events and theaters. In "Nagame kurashitsu", she plays accordion (not juggling).