Another JAPAN NITE band from Japan, Osaka; JinnyOops!
http://www.myspace.com/jinnyoops
JinnyOops! is a all girl indie punk rock band from Sakai city in Osaka.
The drummer Hitomi formed the band. When she was sixteen, a high school student with her class mates in 2002 who loved MUSE, The Living End, Nirvana and Ringo Shina. They started playing in a small underground clubs in Sakai and Osaka. Soon later the heroes bands of those underground scene, like 8otto, Garlic Boys, Gito Gito Hustler and Oreskaband paid attention to them and loved their wild music style of punk with horns and their wildness.
JAPAN NITE - March 19 (Fri) @ Elysium
705 RED RIVER AUSTIN TEXAS 78705
with: CHATMONCHY / Omodaka / Red Bacteria Vacuum / Dolly / OKAMOTO'S / JinnyOops! / Riddim Saunter
http://www.myspace.com/japannite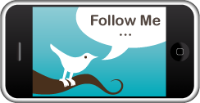 Follow Jpoplover on Twitter
http://twitter.com/jpoplover