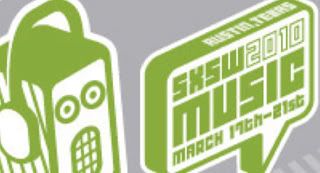 Japan Nite at SXSW (Austin, TEXAS US) this year has already announced the Japanese show details.
JAPAN NITE /// March 19 (Fri) SXSW Austin,TX
with: CHATMONCHY / Omodaka / Red Bacteria Vacuum / Dolly / OKAMOTO'S
SXSW2010 - Japan Nite
http://www.myspace.com/japannite
http://twitter.com/japannite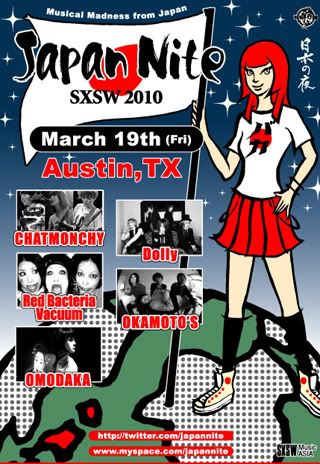 SXSW2010 music
http://sxsw.com/music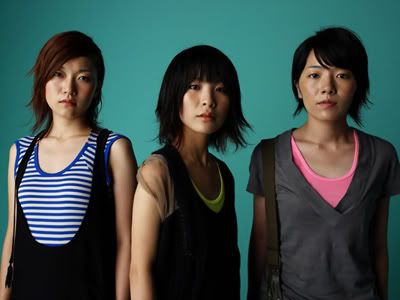 CHATMONCHY (Poprock)
http://www.myspace.com/chatmonchy
Chatmonchy are three girls from Japan who rock. Playing raw, energy-infused melodic rock music, Eriko (guitar and vocal), Akiko (bass), and Kumiko (drums) have been making a buzz all across Japan since their 2005 major label debut. Now, with their latest Oricon chart-topping album "Kokuhaku" (Confession), they're ready to infect North American fans with their catchy take on girl-rock power.
Chatmonchy - Sekai ga owaru yoru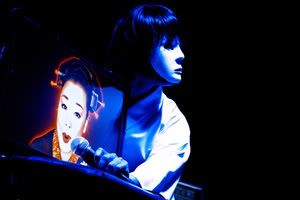 Omodaka (Electro)
http://www.fareastrecording.com/
Omodaka - Kyoteizinc (video mix)
mp3
OMODAKA is a solo project of Soicchi Terada, a composer, arranger, and remixer who has been musically active since 1989. Terada studied computer science at the University of Electro-Communications, and it was while still in college that he launched his music career. He is also the founder of FarEast Recording, the label which releases all of OMODAKA's music. He has been producing a wide variety of electro/techno music collaborated with other artists (some of them visual artists, not musicians). OMODAKA's sound is characterized by the seamless mixture of Minyo. "KOKIRIKO BUSHI" , the collaborative work with a veteran Japanese traditional folk singer, Kanazawa Akiko, got over 750,000 views at YouTube from 2007 and it will knock over your existing image toward a music video by a beautiful trajectory.
Omodaka - kokiriko bushi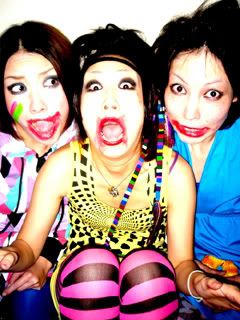 Red Bacteria Vacuum (PUNK)
http://www.myspace.com/redbacteria
Red Bacterial Vacuum was formed in Osaka in 1998. They live in Tokyo. They released their 2nd album Roller Coster from BENTEN USA i 2005 and went on the label's west coast tour with TsuShiMaMire and Amppez. In November 2007 they tour USA again including Japan Girls Nite at Bowery Ballroom in New York.
OKAMOTO'S (Rock)
http://www.myspace.com/okamotos1969
Okamoto's - Run Run Run
mp3
OKAMOTO'S are a four piece hailing from Shinjuku, Tokyo. They take their name, just as the Ramones did, with all four members having the same surname; Drums – Reiji Okamoto, Bass – Hama Okamoto, Guitar – Kouki Okamoto, Vox – Shou Okamoto (taking the surname from their favorite Avant Garde painter Tarou Okamato). At only 18 years old, this band is ready to fill the boots of the Ramones and become legends themselves.
OKAMOTO'S - INSANE MAN
Omodaka (Soichi Terada), Red Bacteria Vacuum and OKAMOTO'S go around US under the name, Japan Nite US tour 2010.
http://sxsw-asia.com/JapanNite2010/tourdate.html
March 21 (sun) New York @ Bowery Ballroom
March 22 (Mon) Cambridge, MA @ T.T. The Bear's
March 23 (Tue) CHICAGO @ Empty Bottle
March 25 (Thu)SEATTLE @ High Dive
March 26 (Fri) SF @ The Independent
March 27 (Sat) LA @ Viper Room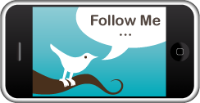 Follow Jpoplover on Twitter
http://twitter.com/jpoplover