Everything about LUNA SEA's REBOOT will finally be revealed!!
LUNA SEA's urgent press conference scheduled for 8/31(Tue) starting from 15:00 (16:00 / +9:00 Tokyo Time) will be broadcasted live via USTREAM to the whole world.
http://www.ustream.tv/channel/myspace-japan-live
LUNA SEA
http://www.facebook.com/lunaseaofficial
http://www.myspace.com/lunasea
LUNA SEA is one of the most legendary rock bands that Japan is highly proud of. Formed on 5/29/1989, they came like a storm and swept away the Japanese music scene. They have marked the history with many of their legendary lives such as the live with an audience of 100,000, outdoor lives during smothering hot summer or freezing cold winter and the first Asia live tour ever for a Japanese rock band, covering various places like Hong Kong, Taiwan and Shanghai. When they reached the peak of their career as a successful band in 2000 while they were on the Asia tour, they suddenly announced their 'drawing of curtains.' After they finished the 2-day lives on 12/26 & 12/27/2000 at Tokyo Dome, they put a period to their band activities.
After 7 years since the last live, on the sacred night of a total eclipse in 2007, LUNA SEA was back on stage for just one night to perform at [GOD BLESS YOU - One Night Dejavu] at Tokyo Dome, bringing back the legend to be remembered even more vividly.
Now, it has been 3 years since then… and on the night of a full moon on 5/29 (their 21st anniversary), LUNA SEA sent out a message with one word "REBOOT" to all of us. The video clip with the message has been renewed on every night of a full moon since then, unveiling the news little by little. Finally tonight on 8/25, the 4th night of a full moon since their first message, the once empty couch is filled with all of the members. Even after 10 years, their eyes are ever glowing with passion and their presence bursting with such strong auras calling for another legend to begin.
[
source
]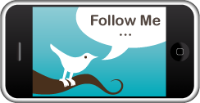 Follow Jpoplover on Twitter
http://twitter.com/jpoplover