TOKYO BOOT UP! 2010, Brandnew music festival as like as SXSW in Shinjuku, Tokyo announces 49 Bands that appear at its showcase lives.
Owarikara counterparts, appetite, ShidoRokku, Hagemashiya, Nitoron Toranomaki, sphere, chewbacca, FANTASYS CORE, Sonic Attack Blaster, Zarigani$, Flight Of Idea, OHIO101, Morio Agata, OKAMOTO's .... and more. 49 Bands
TOKYO BOOT UP!
http://www.myspace.com/tbu2010
TOKYO BOOT UP! is an aggregation of music related events. Our main event is a showcase live for independent artists and that 3 days showcase event is going to be held at some venues in Tokyo, on 03-05 Semtember 2010. We're calling all indie artists, which not only bands or solo musicians but photographers, designers or videographer etc..., over the world. Let's keep in touch, if you are the one. We also run some pre-events occasionally and try to broadcast our events by internet. You're always welcome to join us!
ZARIGANI $
OKAMOTO's
Owarikara
TOKYO BOOT UP! 2010
http://tokyobootup.jp/
Semtember 03-05 2010
Shinjuku LOFT, Shinjuku MARZ, Shinjuku Motion,
Shinjuku Marble, STUDIO DEE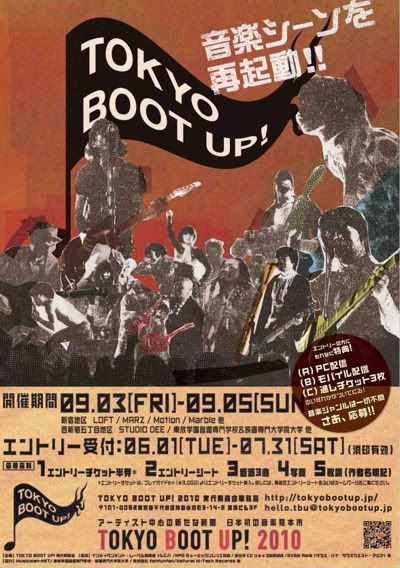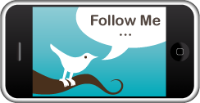 Follow Jpoplover on Twitter
http://twitter.com/jpoplover
SEBASTIAN X
http://itunes.apple.com/us/artist/sebastian-x/id336325432?uo=4
LITE
http://itunes.apple.com/us/artist/lite/id219851504?uo=4
predawn
http://itunes.apple.com/us/artist/predawn/id302124270?uo=4
sakanaction
http://itunes.apple.com/us/artist/sakanaction/id319871694?uo=4