Japanese post-rock artist, Katsuhiko Maeda aka world's end girlfriend opened his own label entitled Virgin Babylon Records on July 14. So far he's signed mutyumu, about tess, matryoshka, and his brother Ryoma Maeda. He decided to release his new album; SEVEN IDIOTS as Virgin Babylon Records first release in September.
Virgin Babylon Records
http://www.virgin-babylon-records.com/
World's End Girlfriend releases the new album "SEVEN IDIOTS". An irregular pop album, filled with "Destruction"and"Construction","LOVE" and "Twisted" of pop music!

If you go to Virgin Babylon Records website, you can download a remix of Les Enfants du Paradis! So definitely check it out if you've never heard of World's End Girlfriend.
World's End Girlfriend - Kimi Wo Nosete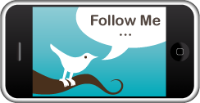 Follow Jpoplover on Twitter
http://twitter.com/jpoplover
SEBASTIAN X
http://itunes.apple.com/us/artist/sebastian-x/id336325432?uo=4
LITE
http://itunes.apple.com/us/artist/lite/id219851504?uo=4
predawn
http://itunes.apple.com/us/artist/predawn/id302124270?uo=4
sakanaction
http://itunes.apple.com/us/artist/sakanaction/id319871694?uo=4