BUMP OF CHICKEN
http://www.bumpofchicken.com/
JaME already posted the release news about Jpop Band, BUMP OF CHICKEN. BUMP OF CHICKEN has announced the release of their 15th single called R.I.P / Merry Christmas on 25th November.
news: JaME U.S.A. BUMP OF CHICKEN Single
http://www.jame-world.com/us/news-56220-bump-of-chicken-single.html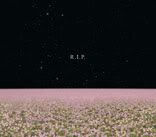 15th Maxi Single - R.I.P. / Merry Christmas
(TFCC-89289) 2009.11.25 on sale
1. R.I.P.
2. Merry Christmas

BUMP OF CHICKEN available @iTunes Music Store Worldwide
http://itunes.com/bumpofchicken