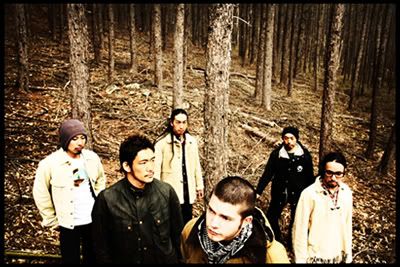 OVERGROUND ACOUSTIC UNDERGROUND
http://www.myspace.com/overgroundacousticunderground
On the end of October, LITE prepares music event, Parabolica Jam '09 (Tokyo, Osaka and Nagoya CLUB QUATTRO).
Parabolica Jam
http://parabolica.jp/
OVERGROUND ACOUSTIC UNDERGROUND is scheduled to play at 28th, Parabolica Jam '09 Tokyo Shibuya CLUB QUATTRO. OVERGROUND ACOUSTIC UNDERGROUND is an acoustic band formed by 6 members who are members of BRAHMAN, hard core band. the band was formed in 2005, The sound of the acoustic guitar, wood base, drums, percussions, violin and the two vocalists skillfully weave in Western trad and roots music whish is organic and unique, receiving great appreciation from various fields. They attract the audience with their vivid dynamism and fine live performance at Japan's greatest summer rock festivals such as "FUJI ROCK FESTIVAL", "ROCK IN JAPAN FESTIVAL", "RISING SUN ROCK FESTIVAL.
Parabolica Jam '09 TOKYO
10/28 tokyo CLUB QUATTRO
ACT: tera melos(from U.S.), Adebisi Shank(from IRELAND), LITE, OVERGROUND ACOUSTIC UNDERGROUND, NATSUMEN