Next Music from TOKYO recently announced Another Canadian Live Tour.
http://www.nextmusicfromtokyo.com/
MASS OF THE FERMENTING DREGS, uhnellys, susquatch and sgt.; Japanese hot indies bands from Tokyo underground music scene are ready to play abroad in Canada this fall. Next Music from Tokyo is Canadian Live Tour showcasing the emerging indies bands. Check it out!!
Oct 9 Toronto @ the Velvet Underground
Oct 12 Montreal @ Club Lambi
Oct 14 Vancouver @ the Biltmore Cabaret
(Visit and check the further information at its official website.)
Next Music From Tokyo / Anusaya
http://www.anusaya.com/interview/next-music-from-tokyo
MASS OF THE FERMENTING DREGS, postrock * shoegaze band
sgt., a postrock band with elegant violins.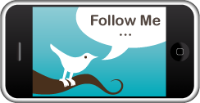 Follow Jpoplover on Twitter
http://twitter.com/jpoplover