Hello Kitty, Dragon Ball z,
Black*Rock Shooter, Acoustic X Japan
All On Board for The Yoshiki Foundation Charity Bash Thursday, July 1
The Grammy Foundation®, St. Vincent's Meals on Wheels will also Benefit
Los Angeles, CA (June 30, 2010) - When Yoshiki, leader of Japan's biggest
rock band, X Japan, launches his Yoshiki Foundation America at a charity
event this Thursday, July 1, 8PM - 11PM, at the Club Nokia in downtown Los
Angeles, some of the most popular figures in Japanese pop culture will be in
attendance, and providing a first-look at some of their brand new products.
Hello Kitty, one of the most beloved Japanese fictional characters in the
world, will debut its brand new line,"Yoshikitty," marking the first time in
that a Hello Kitty product line has been made in the likeness of a person -
X Japan's Yoshiki.
In addition, the Japanese animation studio Toei Animation will screen
previews of two of its popular Anime series, "Dragon Ball Z" and "One
Piece."
The launch of Yoshiki Foundation America will also debut the new release of
the X Japan video game, and Black*Rock Shooter will premiere its newest
figures based on the popular Japanese anime character.
And if that isn't enough, members of Yoshiki's band, X Japan - Yoshiki on
piano, Toshi on vocals, and the band's guitarist, Sugizo on violin - will
perform a rare acoustic set, live on the Nokia's stage.
The evening will also feature an H. Naoto fashion event, Japanese games and
other amusements, and the world premiere of a brand new X Japan video. Fans
in attendance will be "dressed to impress" and can enter the evening's
Masquerade contest to win prizes such as a spot in X Japan's new music video
that will be filmed at the Nokia immediately following Thursday's charity
event.
Admission to the Yoshiki Foundation America event is free with online
registration at
http://www.jrockrevolution.com/
or
http://www.jrocknation.com
, and will be on a
first-come, first-served basis until the venue capacity is reached. Fans
are encouraged to make donations during the party, all of which will be
earmarked for charities to include the Grammy Foundation and St. Vincent
Meals on Wheels.
The Yoshiki Foundation America is a California non-profit, public benefit
corporation and has applied to obtain tax-exempt status as a section 501(c)
(3) organization.
X Japan is set to make its U.S. concert debut this August on the Main Stage
at Lollapalooza, and will release its American debut album this fall.
Calling X Japan the most successful rock band in Japan is not a statement
made lightly. X Japan has sold more than 30-million albums, singles and
videos, headlined and sold out Japan's 55,000-seat Tokyo Dome 18 times - so
far - and has started playing to tens of thousands of fans outside of Japan.
The band's look and sound sparked a global interest in Japanese
entertainment, especially with the Japanese cultural rock phenomenon
"Visual-Kei," a movement X Japan pioneered that went on to become a catalyst
for today's worldwide Anime craze.
Yoshiki, the band's leader/songwriter/drummer and classically-trained
pianist, has been referred to by his first name only throughout his
professional career, and is arguably Asia's most influential musical artist
and biggest rock icon. According to one industry insider, "Yoshiki is to
Japan what Bono is to the UK." The members of X Japan include Yoshiki,
Toshi (vocals), Pata (guitar), Heath (bass), and Sugizo (guitar).
Grammy Foundation®
http://www.grammyfoundation.com/
St. Vincent Meals on Wheels
http://www.stvincentmow.org/
About The Yoshiki Foundation America
The Yoshiki Foundation America is a California non-profit, public benefit
corporation founded in 2010 by Japanese musician Yoshiki of the
multi-million-selling rock band X Japan. A number of personal experiences
brought Yoshiki to the launch of his foundation beginning with the loss of
his own father when he was just a teenager. Like so many people around the
world, he read news accounts and was deeply moved by the devastating effects
of the 1995 earthquake in Kobe; in 2009, he paid an emotional visit to an
orphanage in Sichuan, still reeling in its recovery, with so many children
still displaced and orphaned. Additionally and as a tribute to Yoshiki's
late X Japan bandmate, Hide, who embraced the support of children with bone
marrow disease, The Yoshiki Foundation provides funds to offer assistance
through music to children with this debilitating illness. Music is what
kept Yoshiki moving forward with his life after his father's passing, and
bringing music to children in need is at the heart of his Foundation. While
he was thankful he was in a position to donate several pianos and other
musical instruments to the schools affected by the Kobe and Sichuan
earthquakes, as well as having the children in the local orphanages as his
personal guests at local X Japan concerts, he wanted to do more, something
permanent and enduring.
The Yoshiki Foundation provides funds in a variety of ways, from the
purchase of musical instruments, to providing music lessons, to arranging
for a child and his family to attend an opera or rock concert or other
music-related event. Yoshiki has also partnered with several world-renowned
doctors and researchers to explore the interaction between music and the
human brain, and how music could be used as therapy.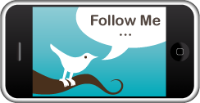 Follow Jpoplover on Twitter
http://twitter.com/jpoplover