Sakanaction, a Rising-up Unique JPOP Band with Techno Electronica taste and Rock'n Roll will release new single CD "Identity" on August 4 and have Nippon Budokan Liveshow in October. It sounds Electrol Rock that inspires futurism.
Sakanaction
http://sakanaction.jp/
July 7, Sakanaction pre-release digitally new single; Identity on iTunes music store Japan. It keeps the electro sound as its base and yet with a new taste of Latin beat. Sakanaction new single; Identity actually breaks out the iTunes music store chart. Identity ranks at the No.7 position today.
July 9, Ichiro Yamaguchi, the vocalist for Sakanaction appears the Ustream program called "discord", talk show. Identity music video unveils there. Wow!! It starts at 22:00 (tokyo time +9:00) July 9 Friday.
USTREAM "discord" will be on
http://www.ustream.tv/channel/discord/v3
http://www.ustream.tv/channel/discord
Tune it on and Enjoy tomorrow.....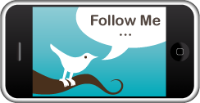 Follow Jpoplover on Twitter
http://twitter.com/jpoplover