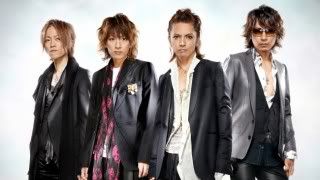 L'Arc-en-Ciel
http://larc-en-ciel.com
Celebrating their 20th anniversary in 2011, L'Arc-en-Ciel made an announcement of [20th L'Anniversary Starting Live "L'A HAPPY NEW YEAR!"] to mark the new beginning on 1/1/2011.
http://www.larc-en-ciel.com/jp/information/2011info/
This announcement was made at [JACK IN THE BOX 2010 SUMMER] held at Makuhari Messe hosted by their management company, MAVERICK DC GROUP. Each member participated in this event as solo artist and each presented a performance filled with his own unique colors and characters.
For the highlight of the event, the last stage was by all of the participating artists who performed 'READY STEADY GO' in celebrating L'Arc-en-Ciel's 20th anniversary.
[20th L'Anniversary Starting Live "L'A HAPPY NEW YEAR!"]
1/1/2011 (Sat) Makuhari Messe Kokusai Tenjijou Halls 9-11, Chiba Prefecture
OPEN 12/31/2010 (Fri) 22:00 / START 1/1/2011 (Sat) 0:00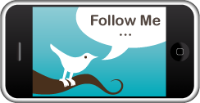 Follow Jpoplover on Twitter
http://twitter.com/jpoplover