J-MUSIC IGNITED
http://jmignited.com/
J-Music Ignited has teamed up with the power metal band AREA51 to host a special contest where one lucky fan will receive an autographed copy of their new album, "Goddess." The album features guitarist, Yoichiro Ishino, and vocalist, Kate Cain, in a series of high paced, melodic performances that will leave listeners wishing for more. This is a must have album for all jrock and metal fans! The contest has officially started and will end September 25th. To enter, fans must simply fill in an entry form and answer a question about the album correctly. The winner of the contest will be announced on J-Music Ignited.
INFORMATION ABOUT AREA51: AREA51
http://www.myspace.com/area51web
AREA51 was formed in 2003 by Yoichiro Ishino, who had great ambitions to pursue his ideal heavy metal music. After several member changes, the first album "Ankh" was released in August 2005, with noteworthy domestic sales. In "BURRN!", Japan's most reputable Hard Rock / Heavy Metal magazine, the album was introduced as one of Japan's six best neo-classical metal albums. The band also released a limited mini album in Brazil with tracks from "Ankh" in February 2008.
In March 2008, the second album "Daemonicus" was released in Japan, after having the mastering done at Finnvox Studios in Finland. The last track is a grand sixteen and a half minute masterpiece, with very special guest vocals by Mr. Rob Rock, the well known singer of SOLO/IMPELLITTERI, who was impressed by AREA51's material. "Daemonicus" was ranked at 66 on Yahoo! Japan Music Ranking, a domestic ranking site including all existing artists, based on the combination of CD sales, iTunes and Ringtone downloads.
After this release, the band started gaining global recognition, and was approached by Carl Begai of BW&BK, plus other various magazines / fanzines. In addition, there was a full interview plus cover shot for the German magazine Rock City Magazine.
Other media have also reacted, including sports newspapers and portal sites, who typically do not show as much interest in metal music. Also, singer Kate's fashion is receiving much attention and support, in addition to the music's composition, vocals, and performance.
In March 2010, the third album "Goddess" was released in Japan. Thanks to the mixing and mastering done by Mr. Jens Bogren, known for his work with Opeth, Paradise Lost, Symphony X, etc., the album has amazing world class sounding quality. With even more diversity in the tracks, the Japanese media has given favorable reviews, calling the album a true masterpiece. International CD distribution has already started through CD Baby, and further international release will follow with iTunes Store downloads in the end of April.
The guitarist Yoichiro Ishino has also worked with Eizo Sakamoto, the vocalist of one of Japan's greatest metal bands ANTHEM, supporting his solo albums as the guitarist / arranger / sound producer.
INFORMATION ABOUT J-MUSIC IGNITED
J-Music Ignited was created in 2005 with the intention of spreading information about Japanese musicians to an international audience. The website features an online database of music artists ranging from jrock to jpop, visual kei, electronica, hip hop, and metal. Interviews, lyrics, information about upcoming concerts, and other related news are posted on a weekly basis.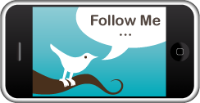 Follow Jpoplover on Twitter
http://twitter.com/jpoplover