4 Bonjour's Parties
http://www.myspace.com/4bonjoursparties
Japanese Indies Band; 4 Bonjour's Parties is a sprawling band from Tokyo, Japan whose sound is much bigger than their seven members. It's neither Jpop nor Jrock. If instrumentation is cash, 4 Bonjour's Parties spares no expense, favoring cavalcades of luxuriant sound that features everything from traditional rock instrumentation to wind instruments, glockenspiel, accordion, and a sprinkling of samplers and synthesizers. With a dynamic live show and increased studio acumen, these dreamy musicians are developing a unique and noteworthy voice.
Last month, French Blogotheque uploaded a take away show video that was shot around Shibuya Tokyo.
http://en.blackxslivesound.com/2010/04/20/4-bonjour-parties/
4 BONJOUR PARTIES - Japan - A Black XS Live Sound Take Away Show
"... After two timidly played songs, we found ourselves on a smaller, darker street lined with love hotels, and our fairly diffuse group became a tightly packed mob. In the meantime wed become a big group of friends. 4 Bonjour Parties allowed themselves to play with a bit more spirit, people applauded enthusiastically, and for a moment it was pure Japanese magic—unassuming and sincere. Before long, however, we were interrupted by one of our new friends with news that the local Yakuzas didnt much like our little get-together. Back into the night..."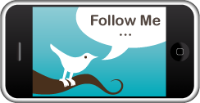 Follow Jpoplover on Twitter
http://twitter.com/jpoplover