Japan Expo 11th Impact
http://www.japan-expo.com/
Here Jpoplover picks kawaii idols up who play performance at J.E. Live House / Japan EXPO in Paris (the Parc d'Expositions in Paris-Nord Villepinte July 1 - 4)
Morning Musume。
http://www.myspace.com/morningmusumeofficial
Morning Musume releases single after single, with lively pop songs and funny choreographies which make the heart of the Japanese public melt! In a few years' time they are everywhere in the media: the phenomenon is getting out of control!
Natsuko ASO
http://www.myspace.com/natsukoaso
Natsuko ASO is a Japanese actress and pop singer. She is known for her role as Hasegawa Chisame in the live action MAGISTER NEGI MAGI Mahou Sensei Negima! She released her first CD, Brand New World, in 2009. It was also the end song of the Anime series Shin Mazinger Shogeki ! Z hen on Television.
Ai TAKEKAWA
http://aitakekawa.net/
Ai Takekawa sings Toi Michi no Saki de (Down the Distant Road) has been use for outro themes of popular anime; Inuyasha The Final Act.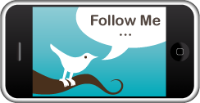 Follow Jpoplover on Twitter
http://twitter.com/jpoplover