Japan Expo 11th Impact
http://www.japan-expo.com/
one more news about Japan EXPO in Paris (the Parc d'Expositions in Paris-Nord Villepinte July 1 - 4)
Japanese label digitally releases compiled album; Sound of Japan 2010 including 12 tracks from Japan EXPO performing 6 artists / bands like below...
ViViD
http://www.myspace.com/vividjp
Established in April 2009, Visual Kei band; ViViD plays unconventional music, based on melodious mixture rock, but incorporating hard rock touch and rap elements.
ANIPUNK
http://www.myspace.com/anipunkanipunk
Anime fans have fun with the public to the rhythm of Anime themes arranged in a punk rock style!
die!!die!!color!!!
http://www.myspace.com/diediecolor
Digital hardcore Revolution! A contagious energy, a stunning mix of music styles, shattered sound!
Root Thumm
http://www.myspace.com/rootthumm
Root Thumm proposes cheerful music made of traditional Japanese melodies, electro sounds but also live instruments, arranged by vintage keyboards! All this gives an electro-pop result orchestrated by the four members of the band.
GIBIER du MARI
http://marinatsuki.com/news/
Famous as a singer, Mari NATSUKI is also known as a dancer, actress, performer, writer… and dubber since she is the voice of the old witch Yubaba in Spirited Away (Hayao MIYAZAKI)!
Noriyuki Iwadare
http://www5a.biglobe.ne.jp/~iwadare/
Noriyuki Iwadare is a Japanese composer and arranger, working especially in the video game industry. He composes such the theme songs of Grandia, Lunar, Radiata Stories, Phoenix Wright, Growlanser, Langrisser, True Fortune and so much more!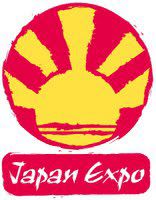 http://twitter.com/japanexpoeurope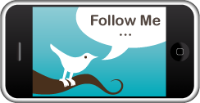 Follow Jpoplover on Twitter
http://twitter.com/jpoplover