Japanese Punk icon, BRAHMAN and agressive jazzy band; EGO-WRAPPIN' unveil
their co-operation song - We are Here music video.
http://brahman-egowrappin.com/
Collaboration single EP including We are Here will be released on 19th.
BRAHMAN / EGO-WRAPPIN'- We are Here
BRAHMAN
http://www.myspace.com/brahman
EGO-WRAPPIN'
http://www.myspace.com/egowrappin
1996 in Osaka, Yoshie Nakano (vocals and lyrics) and Masaki Mori (guitar and music) formed a unit EGO-WRAPPIN'. They started off in their hometown Osaka and now they've stepped out to Tokyo metropolice. They broke out nationwide with the song "Blues of Colors" in 2000, the best-known piece and long-term hit, depicting unique world of EGO-WRAPPIN' a fine range from pre-war Jazz scene, cabaret music, to Showa pop-music. Since then they never stopped luring Japanese music heads with their eccentric tunes. The sound of EGO-WRAPPIN' revives the essence of jazz and rock music, reminding you that JAZZ and ROCK are not just the labels on your music shelf, but once were the message of passion and liberty. They mix these lost messages with present vibes and weave them into their music. If you listen to them you'll understand why they don't believe in the concept of the music genres.They deliver their music freely and directly to your heart and soul. Welcome to the romantic and miraculous world of EGO-WRAPPIN'.
Would you love to check another jpoplover blog which
is archiving my jpoplover tweets daily.
http://jpoplovertwt.blogspot.com/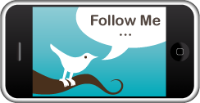 Follow Jpoplover on Twitter
http://twitter.com/jpoplover