Misako Odani
http://www.myspace.com/odanimisako
http://twitter.com/odanimisako
Japanese Female SSW, Misako Odani whose sounds like Lilith Fair
will again Ustream private talk show live on Wednesday night May 19
at 22:00 +9:00 Tokyo Time.
You can catch her on her Ustream channel at
http://www.ustream.tv/channel/odanimisako
For live talk show, Tom Tamada (Drum) and Hiroo Yamaguchi (Bass)
from Misako Odani Trio members will join there.
She will be featuring her brand new album; Koto no Ha, that was
out last week.
Misako Odani's KOTONO HA live tour 2010
July 20th Nagoya CLUB QUATTRO
July 21st Osaka CLUB QUATTRO
July 27th Tokyo Shibuya duo MUSIC EXCHANGE
Misako Odan - SENRO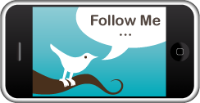 Follow Jpoplover on Twitter
http://twitter.com/jpoplover