According to top 100 J-Pop songs in the France ITunes chart
on
music-chart.info
, top song was KANON WAKESHIMA's Still Doll.
KANON WAKESHIMA is Japan Expo Paris 2009 Artist. And Her albums
are also now distributed in US.
#ranking
No.1 KANON WAKESHIMA - Still Doll
http://www.youtube.com/watch?v=SNGCTqOxS0g
No.2 KANON WAKESHIMA - Suna No Oshiro
http://www.youtube.com/watch?v=lOWImbWjDvg
No.3 Gardians4 - Party Time (ShugoKyara)
No.4 EXILE - THE NEXT DOOR-INDESTRUCTIBLE
No.5 BONNIE PINK - Ring A Bell
Around the middle of March, Jpop Top Charts in Japanese
market were domestically like the below. it seems soooo
different from those in france.

Jpop "chaku uta fullsize" weekly chart (17th March)
No.1 Yusuke - Lion
No.2 Kana Nishino - Best Friend
No.3 LOVE - watashiaumono
No.4 Ikimonogakari - Nostalgia
No.5 Kii Kitano - SAKURA saku

SPACE SHOWER MUSIC CHART
No.1 Remioromen - Kachofugetsu
No.2 Yuki - ureshikutte dakiauyo
No.3 Ikimonogakari - Nostalgia
No.4 Shota Shimizu - Sakura
No.5 Tokyo Jihen - kachi ikusa
Jpoplover is now so surprised to find out that KANON WAKESHIMA's
Still Doll; such songs that Sony music holds distribution rights
at iTunes music stores in foreign countries. Because Sony Music
and
DefStar Records (Sony Music)
has no distribution contract
with Apple iTunes music Japan store and more officially Prohibit
uploading music videos into YouTube as you maybe know.
I do not know why.....?
Is this an Exceptional case?!!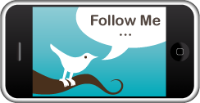 Follow Jpoplover on Twitter
http://twitter.com/jpoplover