take a listen to.............
SENRO - Misako Odani's music video from the forthcoming album 'KOTONO HA'
http://www.youtube.com/watch?v=gbEgmM3CKAw
Jpop female singer song writer, Misako Odani will release her new EP, Kotono Ha on May. 21st midnight, she will have new album listening Party again on Ustream. listening time for tracks from her new album is scheduled to start at 11:00 pm 21st (+9:00 Tokyo Time).
http://www.ustream.tv/channel/odanimisako
Misako Odani
http://www.myspace.com/odanimisako
Misako Odani's KOTONO HA live tour 2010
July 20th Nagoya CLUB QUATTRO
July 21st Osaka CLUB QUATTRO
July 27th Tokyo Shibuya duo MUSIC EXCHANGE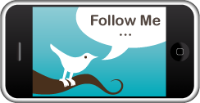 Follow Jpoplover on Twitter
http://twitter.com/jpoplover