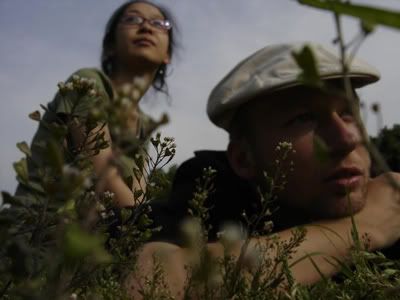 Tim & Puma Mimi
http://www.myspace.com/timandpumamimi
Tim & Puma Mimi is indie erectro-pop group that consists of Switzerland Zurich Tim (aka Christian Fischer) and Japanese Tokyo Mimi (aka Michiko Hanawa). They met in the Netherlands at a Saint Nikolaus party in end 2003. They are far from each othe but are conecting with via internet. Tim & Puma Mimi uses Skype for recording the tracks. it Seems very strange and interesting. Music groups who has gloval style such like Tim & Puma Mimi are increasing...!?
Tim & Puma Mimi - Aquarium
Imagine there's a little japanese woman, in a small appartement in Tokyo, singing into her laptop, getting live transmitted via skype to new york, video-projected to a wall and amplified to the music produced and performed by Tim. It's not a dream! It's the f**ing virtual-reality.
on May, Tim comes to Tokyo and Tim & Puma Mimi live shows will be held in Tokyo.
May 7 @KOENJI HIGH
May 16 "Saiko vol. 6 Rock Chick Returns" @Shinjuku Marz
May 18 @Shinjuku Motion, Tokyo
May 20 @Tsukimiru Kimi Omou, Aoyama Tokyo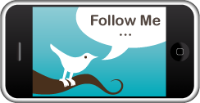 Follow Jpoplover on Twitter
http://twitter.com/jpoplover