Misako Odani
http://www.myspace.com/odanimisako
Misako Odani, born November 4, 1976 in Miyazu, Kyoto-fu, is a famous Japanese singer, songwriter, and pianist. Misako, whose songs make heavy use of the piano, began playing the instrument at age seven, and studied abroad in Australia in 1994. Since entering the music industry in 1996, she has released eight albums, and many singles. Her most recent album, CATCH, was released in May 2006.
Jpop female singer song writer, Misako Odani will release her new EP, Kotono Ha on May. Tomorrow midnight, she will have new album listening Party on Ustream. listening time for tracks from her new album is scheduled to start at 11:00 pm 15th (+9:00 Tokyo Time).
http://twitter.com/odanimisako
Jpoplover would tweet on twitter when she starts. Arigato.
http://www.ustream.tv/channel/odanimisako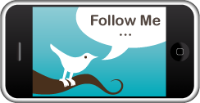 Follow Jpoplover on Twitter
http://twitter.com/jpoplover