The Musique
http://www.myspace.com/themusique1990
Young indies rock band of 18 years old from Kobe, The Musiqu appears to
uptodate music scene. their alternative music are influenced by Quluri,
Number Girl, Oasis, RadioHead, Nirvana, Bob Dylan. they releases the
new EP; Butterfly Syndrome this month.
The Musique - Yukusue
Butterfly Syndrome
1.Maetel
2.Hikohki Gumo
3.kawanomawarino himawari
4.Glider
http://itunes.apple.com/jp/album/butterfly-syndrome-ep/id367595020
Hurt, lost, at a loss,
But we are struggling hard to fly For.
From chrysalis to butterfly, to begin to find their own buzz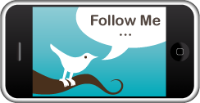 Follow Jpoplover on Twitter
http://twitter.com/jpoplover